Flower won the Atlassian Codegeist ´23 Customer Choice Awards
And the Atlassian Codegeist Customer Choice Award in the category "Apps for Business Teams" goes to: Flower - Process & Workflow Automation!
Read the official announcement by Atlassian here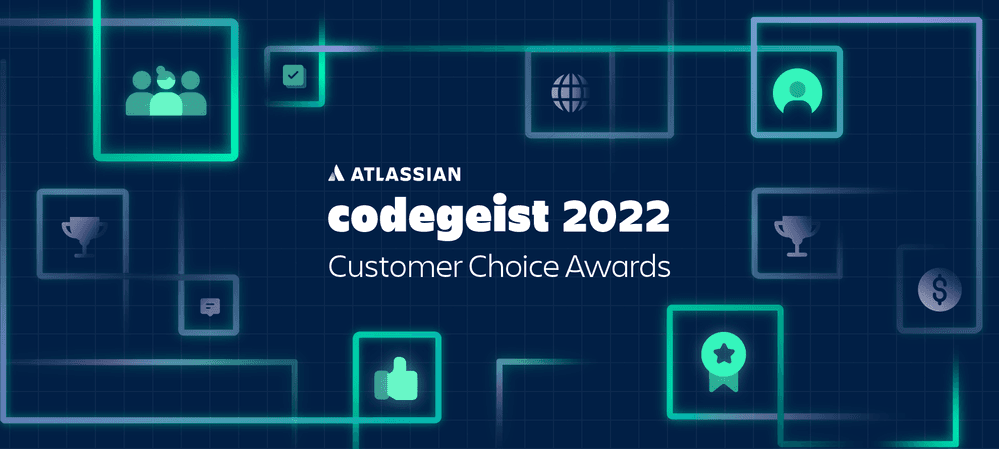 At about the same time as the Oscars, the famous Atlassian Codegeist Customer Choice Awards were presented. After a thrilling final and thanks to the many votes of the expert jury, namely the customers themselves, we were able to take home the trophy for our Jira Add-on Flower .
Atlassian Codegeist - What is it?
Codegeist is an annual hackathon organized by Atlassian where developers can build innovative cloud applications using Atlassian tools and the Forge app development platform. The competition offers several categories for submissions, such as apps for DevOps teams, apps for business teams, and apps for IT. Over 3,000 teams and individuals from more than 80 countries entered the competition, showing their creativity by building custom apps and integrations on the Forge platform. It's great to see Atlassian supporting and encouraging the developer community to come up with innovative product ideas.
It was clear to us that we wanted to take on the challenge of competing with great teams from all over the world!
Why customers have chosen Flower as the #1 App for Business Teams
Flower- Process & Workflow Automation makes a Jira even greater and turns it into a Business Process Management System. It helps you and your organization to automate complex workflows with simplicity and supports the entire BPM lifecycle.
What our customers say:
"We started to use Flower in various enterprise processes within our company and are very happy with the way it integrates into existing business processes. Because it's deeply integrated into JIRA it works out of the box for all employees and partners without further explanations."
"We are using Flower as a pilot customer and are completely happy with the performance of this application.Helps us a lot when it comes to fast and easy-to-use process automation."
"Surprisingly, Flower could import most of our legacy jBPM processes into Jira without serious problems. Not all actions and decision handlers could be used right away, but it worked well in conjunction with Jira Automation.
"The customer service team was especially helpful and provided quick and focused support so we could move forward smoothly with our process mapping. Many thanks for that!"

A big thank you to the Atlassian community for presenting these awards each year, thanks to the many people voting for Flower and congratulations to the winners in the other two categories "Apps for IT Teams" Waiting List and "Apps for DevOps Teams" Site Statistics for Jira Cloud!
Winning the Customer Choice Award 2023 is a significant achievement for us. It is a recognition of our commitment to our customers, our dedication to excellence, and our passion for innovation. We are proud to be a leader in the BPM field and to have earned the trust and loyalty of our customers.